[Zhejiang] The first artificial intelligence work ship was built in Jiaxing (Figure)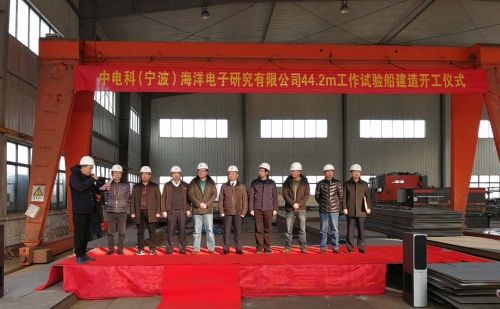 On December 26, 2017, the company invested by China Electronics (Ningbo) Ocean Electronics Research Institute Co., Ltd., designed by Jiaxing Jinhang Ship Design Co., Ltd., and the first intelligent ship of Zhejiang, which was awarded the bid by Jiaxing Weijia Ship Co., Ltd., officially started. put up. Jia Haibin, director of the Jiaxing Port and Shipping Administration, was invited to participate in the groundbreaking ceremony.
The ship is 44.2 meters long, 8.2 meters wide and 3.5 meters deep. The main engine is equipped with two N6170 main engines produced by Ningbo Zhongce Power Co., Ltd., entering the CCS level and the offshore navigation area. The whole ship has realized the functions of unattended operation, intelligent monitoring and intelligent navigation of the engine room. It is a test ship invested by China Electric Power (Ningbo) Marine Electronics Research Institute to further realize the intelligence of ship control equipment. The construction of the ship marks a zero breakthrough in the intelligent ship in Zhejiang Province, laying the foundation for the promotion and application of the next ship intelligence.